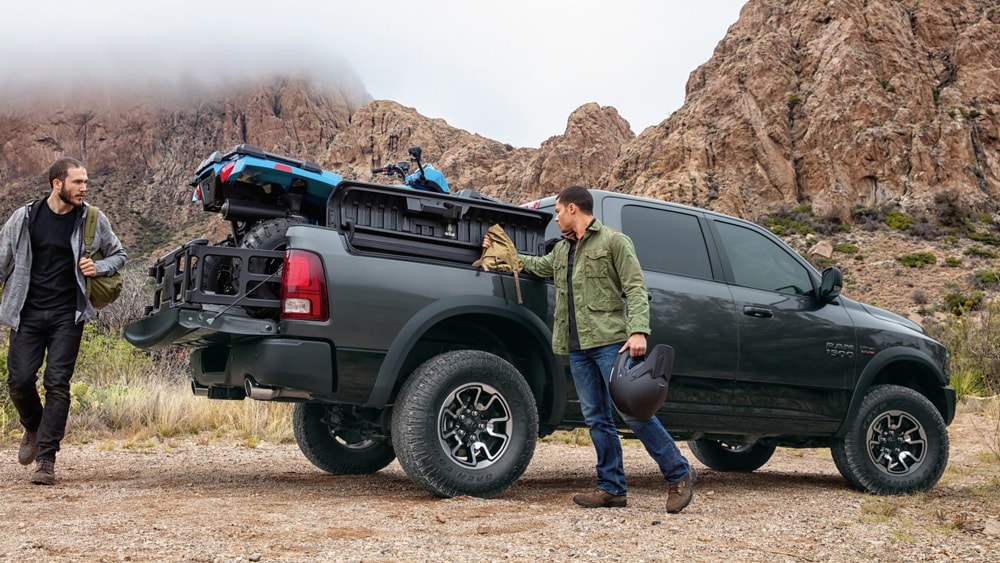 While we've all heard the term half-ton truck before, if you're like many, it may be unclear as to what that really means. So what does it mean to be a half-ton truck? Half-ton is a classification that refers to the payload capacities of trucks and varies between half-ton, three-quarter-ton, and one-ton trucks. 
Here at Bluebonnet Chrysler Dodge, we offer a terrific selection of half-ton, or light duty trucks. The Ram 1500, Ford F-150 and Chevrolet Silverado 1500 are an examples of half-ton trucks. Whether you're in need of a new truck for work or for recreation, half-ton pickup trucks like the Ram 1500 are great options for those in need of power, versatility, and a go anywhere attitude to get any job done with ease!
Where Does The Half-Ton Designation Come From?
The half-ton name comes from the payload capacity of this truck class. Half-ton trucks used to have payload capacities of 1,000 pounds, or half a ton. Modern half-ton trucks exceed this payload capacity. While the new Ram 1500 falls into the half-ton classification group, depending on which model you choose, you could be looking at payload capacities from 1,230 pounds to 1,923 pounds throughout the nine available trim levels. 
What goes into achieving a high level of payload capacity?
Many factors contribute to a truck's ability to carry a lot of payload weight, including engine size, heavier or stiffer frames, stronger suspension, and more capable brakes for stopping when your vehicle's weight is increased by more than half a ton. For most, a half-ton pick up truck like the Ram 1500 is more than enough to accommodate all of their payload needs. From fitting recreational vehicles in the bed to loads or dirt of rock, a over half a ton is all you really need to accomplish your daily job or recreational outing.
If you're interested in getting behind the wheel of a half-ton truck, we welcome you to come join us here at Bluebonnet Chrysler Dodge to check out our entire selection of new Ram 1500 models, as well as our entire selection of new Ram trucks to find the one that's right for you today. We're located right in New Braunfels, TX and proudly serve nearby San Antonio, San Marcos and Seguin!