When you're trying to find the right truck for your life, you have to consider every element of it. Do you need something that can dish out high performance and under-the-hood muscle? For sure. But chances are, you might also need a truck that can double as the family car. When you drive home in the 2019 Ram 1500, that's exactly what you'll get.
The newest version of the Ram 1500 works hard to provide an interior experience on par with what you'd find with traditional passenger haulers like sedans and SUVs. With the right options, it can seat up to six. It also invests heavily in amenities and media features aimed at guaranteeing that you and your passengers enjoy a comfortable ride.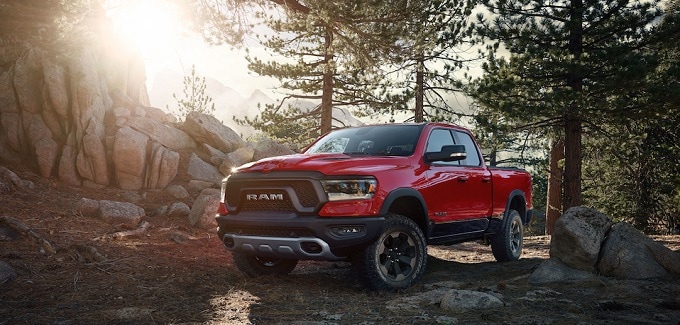 The new Ram 1500 works so well in the family setting, in fact, that it took top honors at this year's Family Car Challenge. Hosted by Greater Atlanta Automotive Media Association, the competition pits a wide array of different vehicles against each other. The judges ultimately awarded the Ram 1500 with the Best Family Cary award.
"Our members were impressed with Ram 1500's combination of technology, functionality, drivability and family-friendly features," said GAAMA president Daryl Killian. "It's only fitting that the all-new 2019 Ram 1500 won our top overall award given how the 2019 Ram 1500 is loaded with well-thought-out features that are important to families: segment-leading fuel efficiency, impressive ride quality, clever storage solutions and a comprehensive infotainment system."
When you add in powertrain options like a 305 horsepower V6 or a 395 horsepower V8, you'll be hard-pressed to drive home disappointed in the 2019 Ram 1500.
To learn more about everything it has to offer, get in touch with our sales team at Bluebonnet Chrysler Dodge Jeep Ram in New Braunfels, TX. We'd be happy to tell you more about this superior truck, and the rest of our new vehicle inventory.